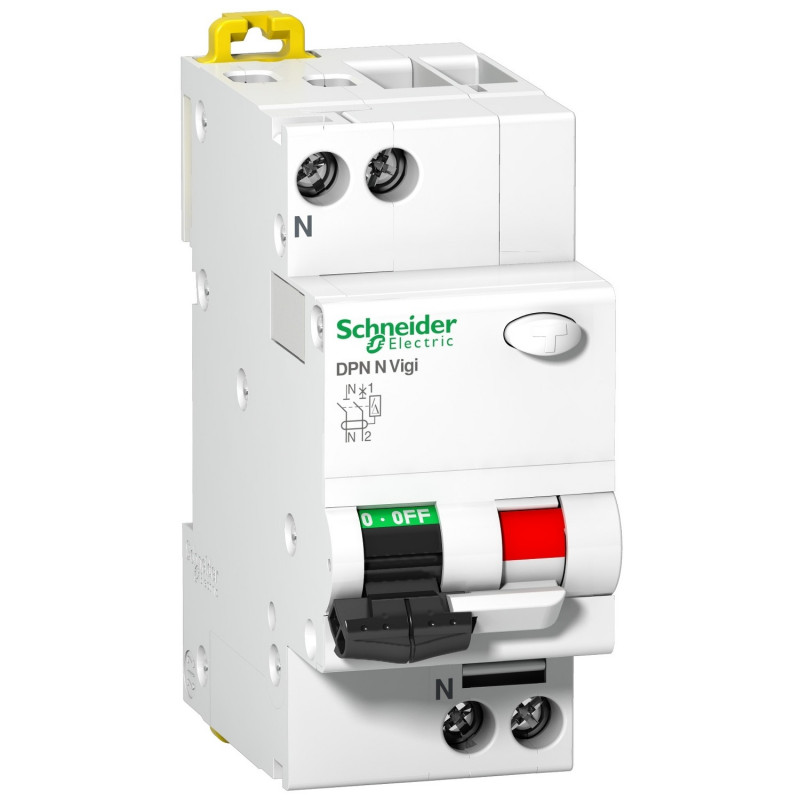  
Acti 9 - disjoncteur différentiel - DPN N Vigi - 1P + N - 40A - 30mA A9N19669
RéF : A9N19669
Our products are sold individually, do not take into account the lot quantities that may be stipulated on the technical sheet.
Ce produit conformément à la loi anti-gaspillage pour une économie circulaire (AGEC) est un équipement n'ayant jamais été mis sous tension qui provient de retours logistiques divers que nous ne pouvons pas remettre dans le flux de nos produits neuf.
Le Maximum commandable indique le stock réel que vous pouvez commander
Nous donnons à ce produit une seconde chance dans un process identifié par notre label « Schneider Electric Circular Certified » lui permettant de disposer de la même garantie qu'un produit neuf ( 18 Mois Bon de livraison faisant foi ) .
Ces produits sont vendus à l'unité et dans leur emballage d'origine, ne pas tenir compte des quantités de lot pouvant être stipulé sur la fiche technique.
Pour toute livraison en Corse ou en Europe, merci de nous contacter.
Photo non contractuelle
Plus d'infos sur https://www.se.com/fr/fr/work/campaign/local/circular-economy-label.jsp
Customers who bought this product also bought: